There is the option in the global settings to update the menu of your TransVirtual account to the new 2022 version.
The toggle for this can be found under Settings > General > Global Setup: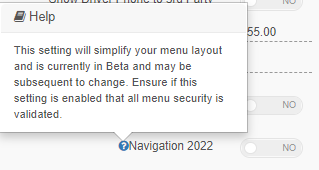 Once the toggle has been set to YES, you'll need to refresh the page to get and use the new menu.


Note: This setting will only appear for existing TransVirtual customers.
If you have a new account from roughly March 2022 onward, you will automatically get the updated 2022 menu.
Once activated, the new menu will look like the below:

You'll notice that there are roughly the same number of top menus as before, but they are named differently.
You'll also notice that when clicked on, each menu has less pages. For example, clicking on the Transport menu you'll notice that there is a Manifests page: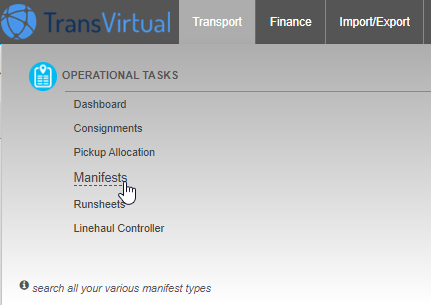 When you click on and enter this page, you'll see similar to the below:

Previously each manifest type had its own dedicated page.
Now these manifest types are grouped together and you can simply tab between them to see the different manifests available in your account.
A similar concept also now exists with the Card Files pages (Customer, Agent and Staff lists).

The new menu has been designed to streamline the menu layout.
You may also notice that when accessing a page now, a star icon appears next to the page heading: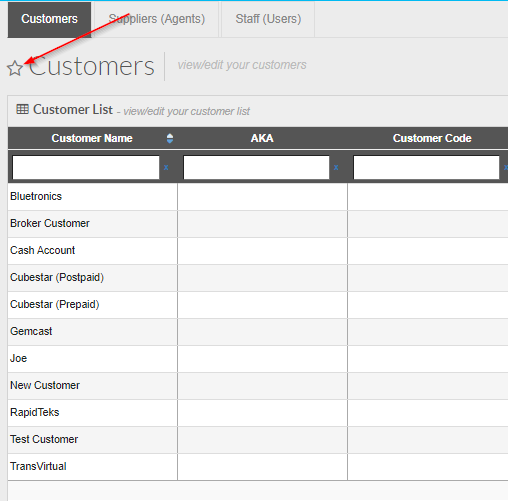 The purpose of these icons is to allow you to favourite pages you access regularly.
Click on the star icon and you'll notice two things happen; the first being that the star goes grey/dark in colour, the next being that a new top menu tab will appear: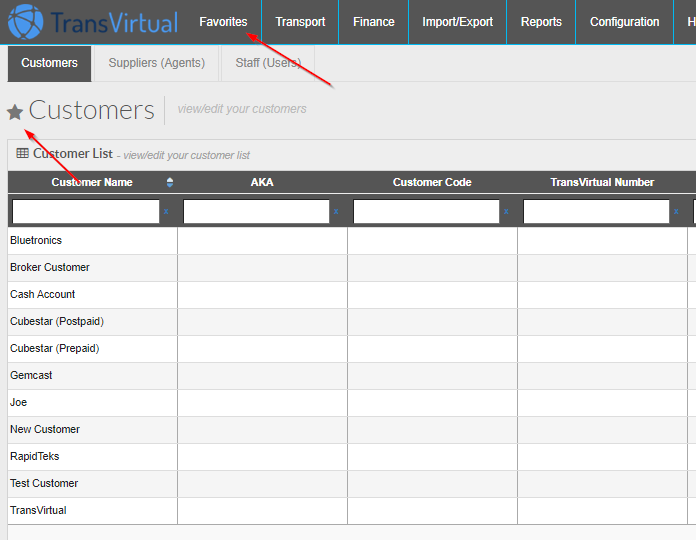 The new menu that appears will be named Favorites and will list all pages that you have set to be a favourite page: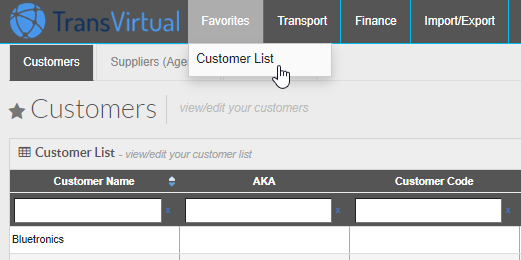 The purpose of the Favorites menu is to allow you to quickly and easily access pages that you use often.